FEATURES
Built For Community Corrections
From the ground up, we worked closely with stakeholders and case managers at community correctional facilities. Our platform was designed with the input of people that use it every day. We also continue to build and innovate to bring tools to help you do your job better.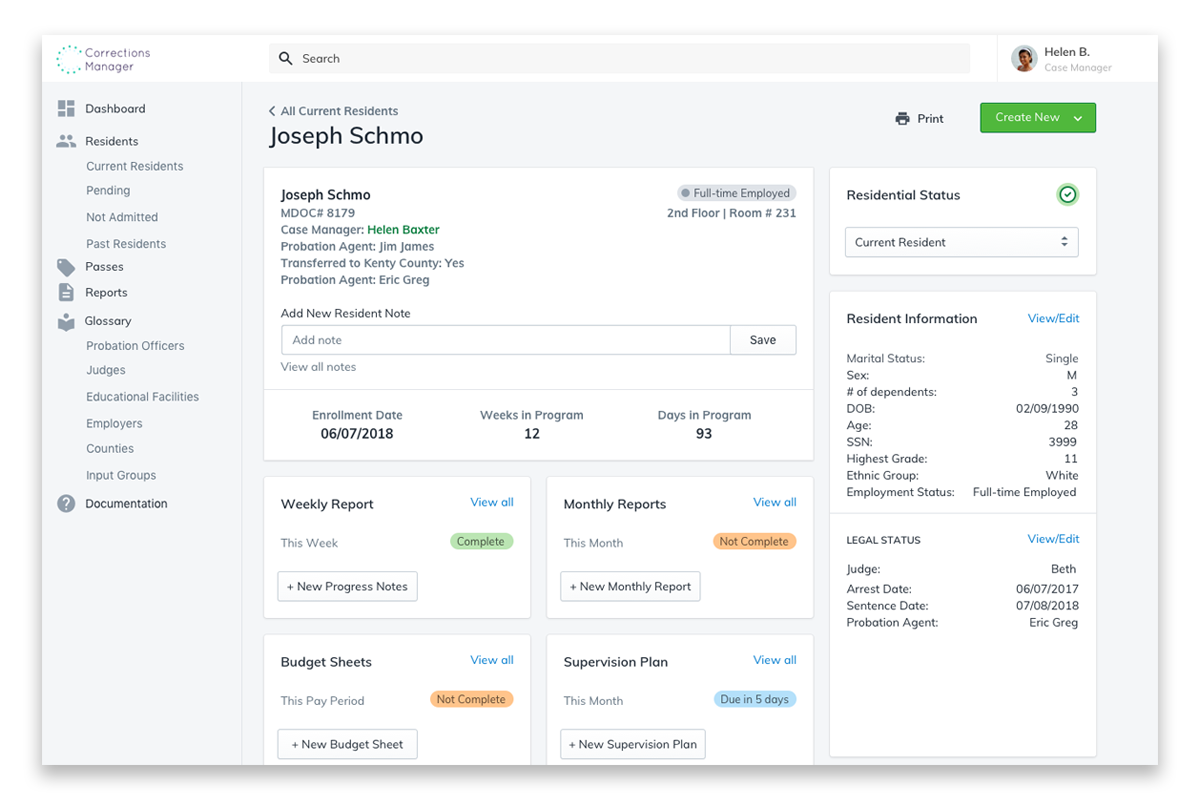 Full Features List
Why Corrections Manager stands out among other case management software for community corrections.
Get a Free Demo
Get instant access to a demo of Corrections Manager.