BUILT FOR: OFFENDER MANAGEMENT | JAIL MANAGEMENT | COMMUNITY CORRECTIONS
Case Management Software for Re-entry Organizations
Modern software built for re-entry; including community corrections, jail management, and offender management organizations.
Flexible and customizable to meet your organizations needs

Generate regular and ad hoc reports to visualize your data and make actionable decisions

Pricing to match your organization's unique structure and budget
DEMO NOW
Get access to our software.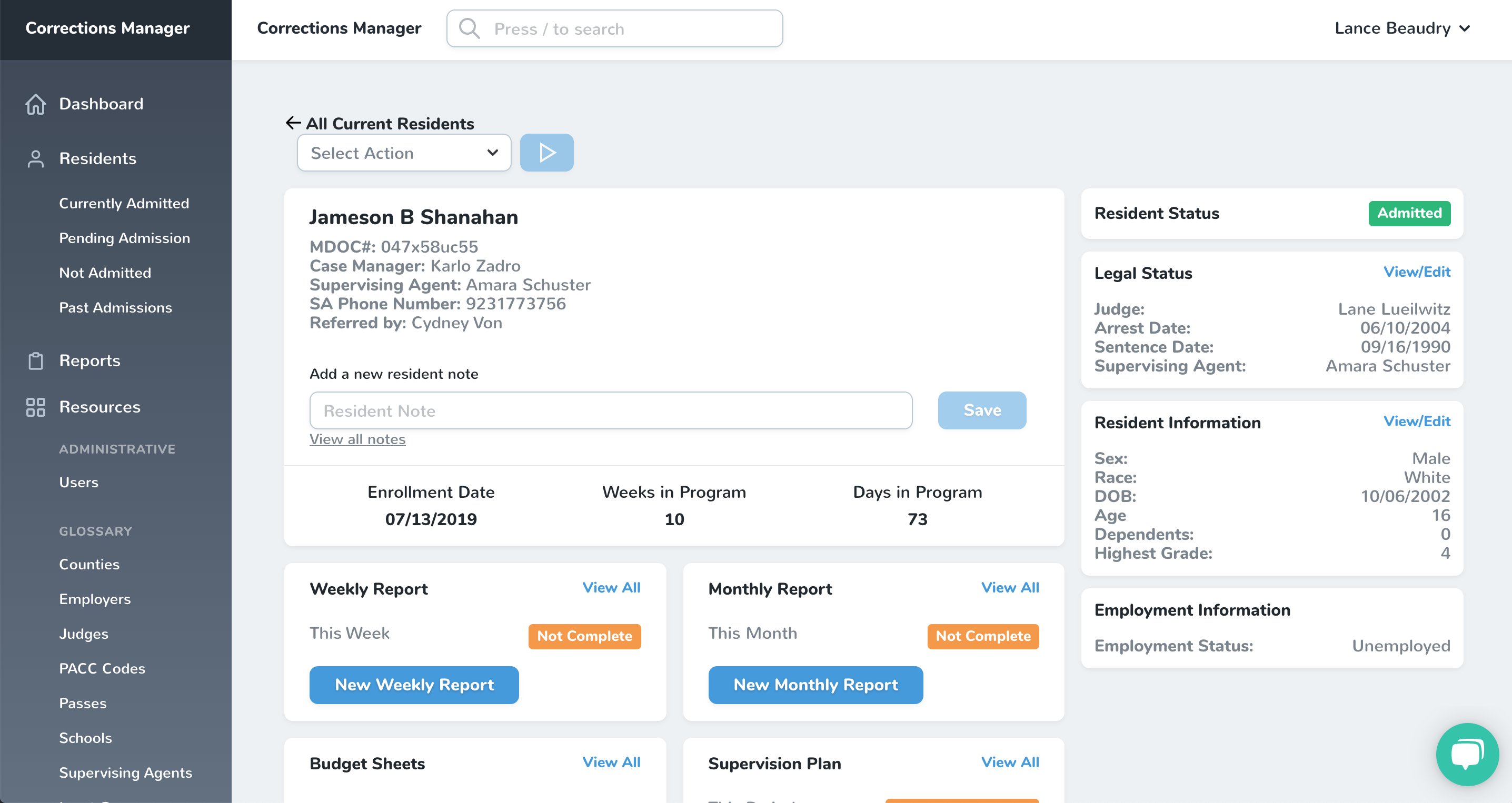 A Beautiful Case Management Experience.
Get More Done. Faster.
Corrections Manager was built to help you spend less time interacting with software so you can spend more time assisting humans in leading successful lives in your community.
Better Data Management = Better Facility Management
Customizeable Modules & Features
Managing cases begins and ends with your residents' case information. It's the foundation of effectively helping residents live crime-free lives. Understanding better where they are today is what helps you and your residents meet their goals tomorrow. That's why we built Corrections Manager with forms we can customize to fit your needs.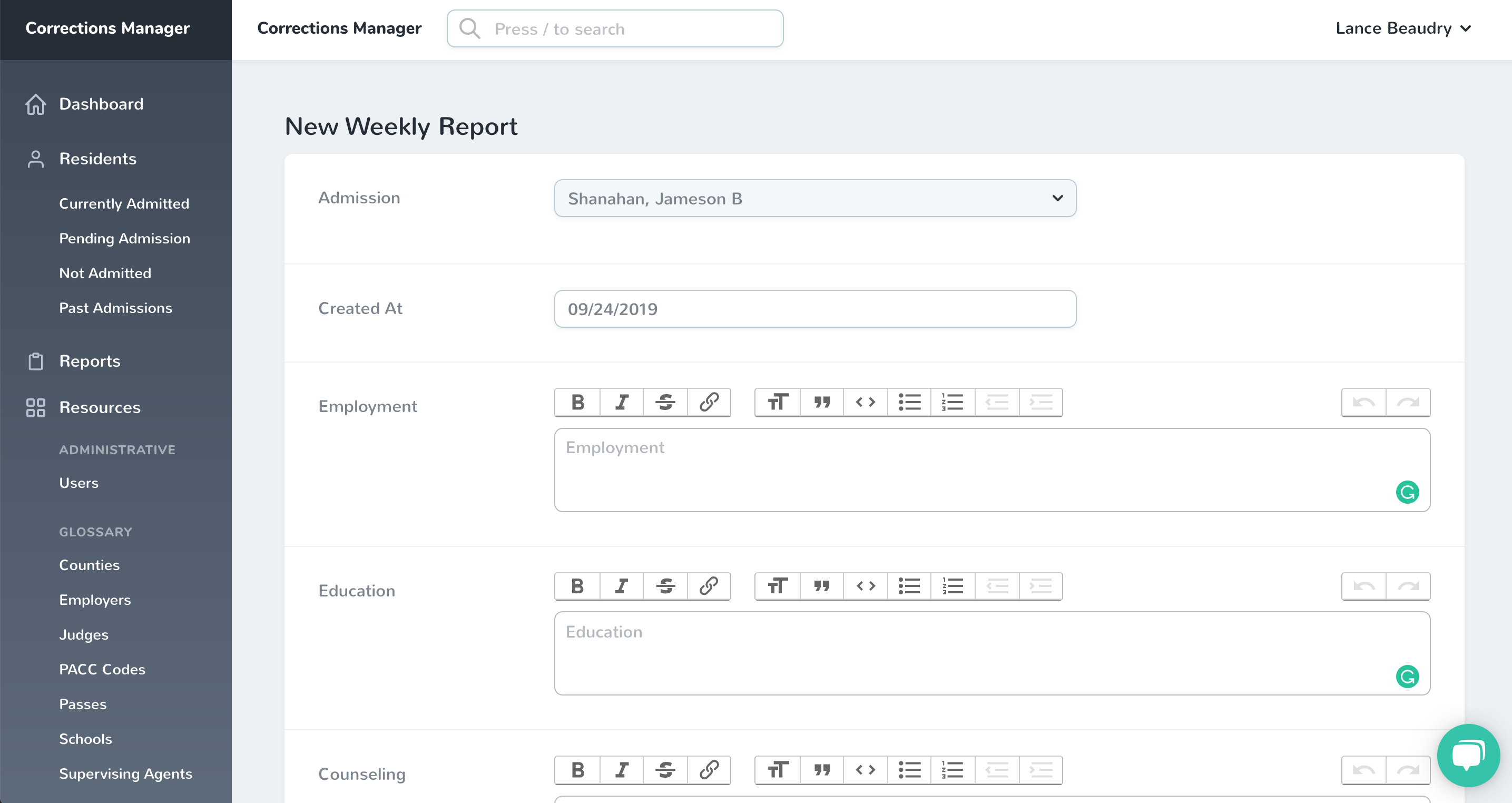 Get a Demo
Fill out this form to get a live demo.
PRICING
Customized to Your Organization's Needs
Corrections Manager was built for scalability and adaptability. We built a modern platform with the latest and greatest technology to be easily customizable to fit any facility's unique needs in a cost-effective way.
We understand that one price does not fit all. You have a unique number of residents, case managers, and other admin staff. We also realize that you may need some customizations to our core platform. 
You get custom, managed software at a fraction of the cost.
Features
Why Corrections Manager stands out among other case management software for community corrections and reentry facilities.
Take a Quick Tour
Corrections manager was made for residential reentry programs. With our software, you can manage programs, treatments, people, and resources all to reduce recidivism. Our software reduces the time it takes for your case managers to manage their caseloads.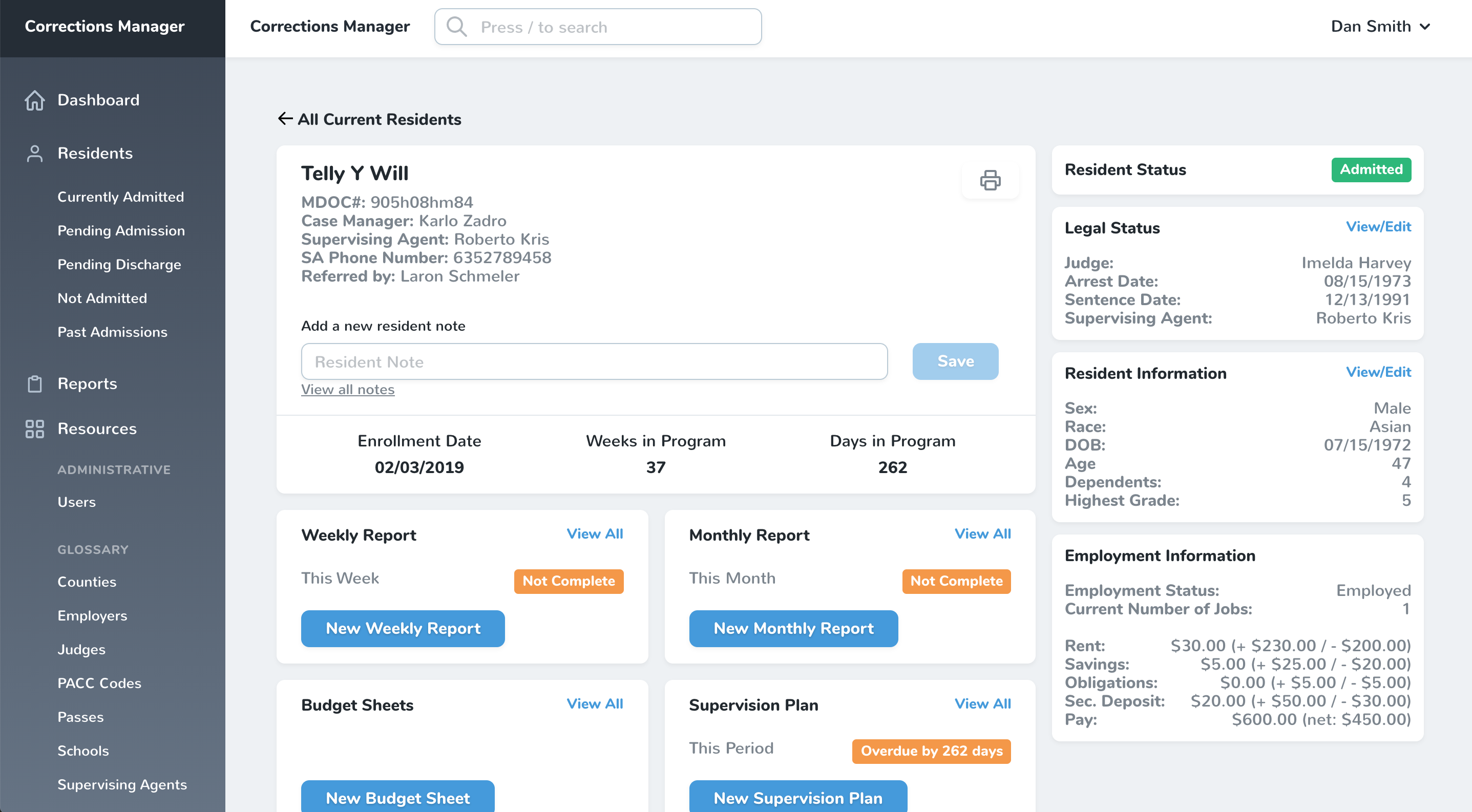 GET STARTED NOW
Access a Demo Version of the Software
Take a tour of Corrections Manager.